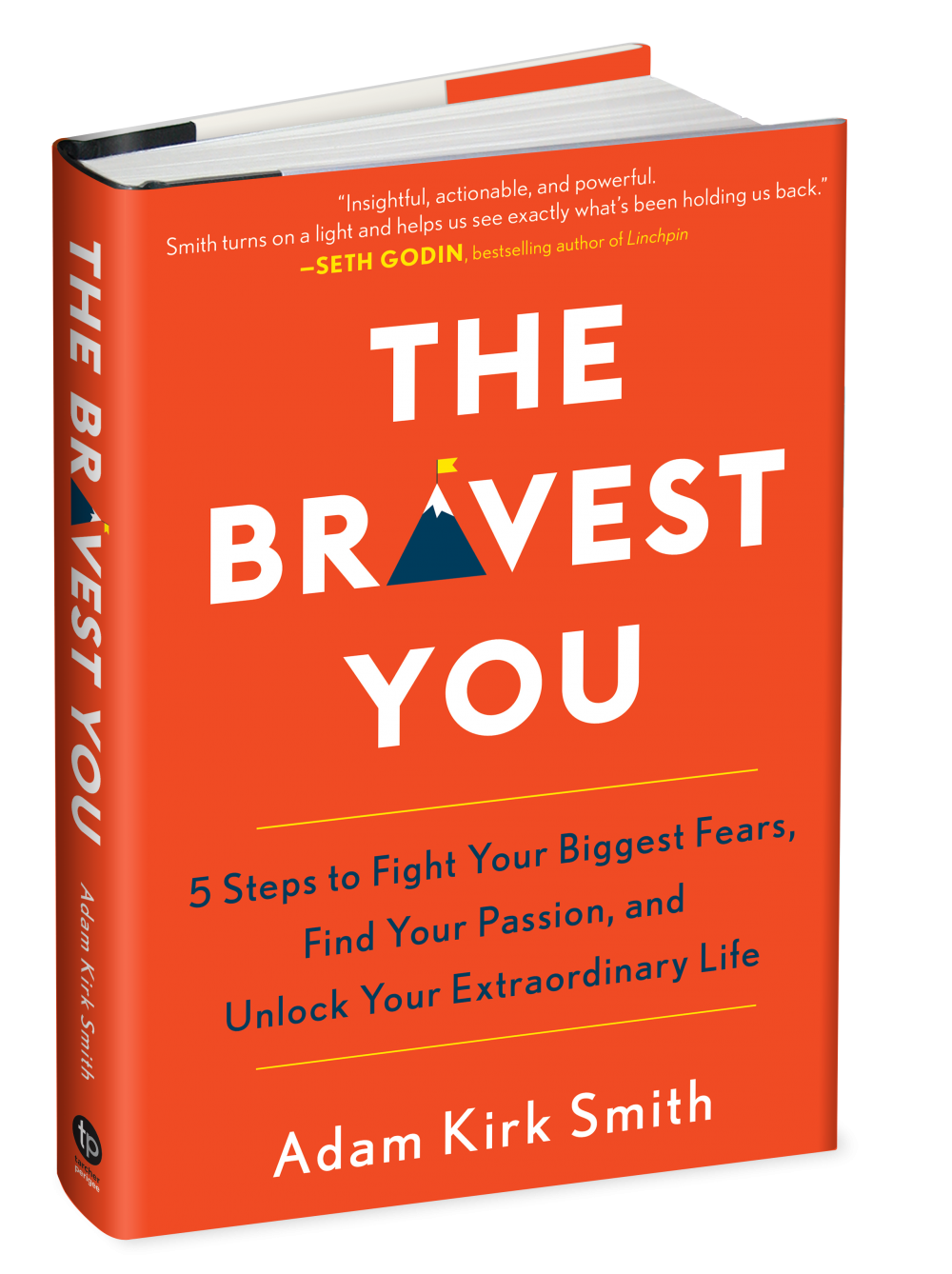 My new book, The Bravest You, is on sale now! I wrote a book about bravery because fear is the number one obstacle that people need to face in order to accomplish more with their lives, and I have a solution that I've repeatedly seen success with. If you are experiencing fear of any kind and need to find success with your ideas, this book is for you.
Here's what people are saying about The Bravest You:
"Instead of cringing before challenges, those using Smith's principles should be able to face any situation not only with confidence but with aplomb."—SUCCESS magazine
"In a world of online criticism, trolls and constant invitations to create a fake social media version of yourself, The Bravest You dares you to live differently. You're the only you we've got, learn how to love that truth with this book."—Jon Acuff, New York Times bestselling author of Do Over
"Too many of us live in the shadow of fear, letting it steal our happiness and human potential. Adam Smith's book is a welcome antidote—a practical guide to living courageously that anyone can follow."—Marshall Goldsmith, executive coach, business educator, and New York Times bestselling author of Triggers: Creating Behavior That Lasts and What Got You Here Won't Get You There
"Your greatest fears and challenges will lead to your greatest accomplishments and triumphs if you have the courage to keep moving forward. The Bravest You shows you how! Read it and leap towards your destiny."—Jon Gordon, bestselling author of The Energy Bus and The Carpenter 
"Courage is fundamental to human life and accomplishment, yet it is completely learnable. In this book, Smith gives readers specific action steps they can take to fight fear and make bravery a reality in their lives."—Sydney Finkelstein, professor, The Tuck School of Business at Dartmouth College, and bestselling author of Superbosses
"If you've ever held yourself back or played it safe, you know the toll that fear and conformity takes. You owe it to yourself to live a life of meaning and impact. The Bravest You shows you the path forward."—Dorie Clark, author of Reinventing You and Stand Out, and adjunct professor, Duke University's Fuqua School of Business
You can order The Bravest You from your favorite retailer below:
U.S.: Amazon | Barnes & Noble | Powell's | Books-A-Million | Hudson | IndieBound | 800-CEO-Read | Target | Walmart | Jet.com
Canada: Amazon
U.K.: Amazon
Australia: MightyApe
Japan: Amazon
Brazil: Amazon
(If your country isn't listed here, please let me know.)
Feel free to share this with your friends:
[mashshare]
And as always, thank you for reading. I appreciate your support more than anything.