[box]This is a post from Beth Kelly, who is a freelance writer and blogger. Born and raised in Michigan, she moved to Chicago to attend DePaul University where she graduated in 2011. She lived in Krakow, Poland briefly before moving to South Korea to teach English. You can follow her on Twitter @bkelly_88.[/box]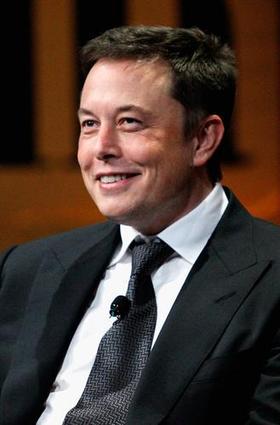 Despite his legacy as one of the "robber barons" of the Gilded Age, steel magnate Andrew Carnegie was also an avid philanthropist. Famous for the quote, "Wealth is not to feed our egos, but to feed the hungry and to help people help themselves.", Carnegie realized his debt to those who helped him construct his empire. It is this school of thought that governs the practices of contemporary billionaire and founder of PayPal, Tesla, and SpaceX- the inimitable Elon Musk. But instead of running his business and simply doing charity work on the side, Musk has made a name for himself as a new type of leader. He is a CEO with a vision, capable of breathing new life into tired industry models.
Although many people have heard of Musk, very few know the personal details of his life, or what he has done to warrant all the attention he's received over the years. What exactly makes Musk unique? And perhaps more importantly, what can we learn from him ourselves? Here are four qualities that set Musk apart in a sea of sub-par CEO's.
1. Optimistic Perspective
Elon Musk made his fortune at 28 when he sold a software company called Zip2 to Compaq for approximately $340 million. While other tech whiz kids took their money and plowed it deeper into purely profit-oriented ventures, such as now-famous technology icon Sean Parker, Musk took his millions and set out to make the world a better place. After founding X.com, merging with PayPal, and then selling the company to eBay (for $1.5 billion in stock) in 2002, Musk founded Tesla Motors, dispelling the myth that the vehicles that save gas cannot be enjoyable to drive. In 2003 he was laughed at by rival CEOs – but now over a decade later, Tesla has jump-started the push to install electric car chargers along major highways, and further encouraged drivers to drop fossil fuels altogether. Undaunted by setbacks, Musk's persistent optimism allows for relentless perseverance in the name of the ultimate goal. Having been quoted saying, "Failure is an option here. If things are not failing, you are not innovating enough.", Musk is aware that the only way to change the future is to fall down a few times first.
2. Well-Defined Purpose
Musk is known by many of his employees for an "abrasive" style of management, drawing comparisons to the similarly demanding personality of the late Steve Jobs. But, in examining some of the most brilliant and influential industrialists in history, a keen eye for detail and an often-times intensely neurotic disposition is a common trait – leading one to believe that greatness presupposes a personality many may perceive as obsessive. But, it is Musk's single-mindedness and self-confidence in his goals that allows his employees to believe more strongly in him, and in themselves. As they say, if you can believe it, you can achieve it.
3. Sustainability
In what is now considered one of the boldest moves in business history, Musk made all of Tesla's patents open source and essentially shared all his previously proprietary tech with rival automakers. This decision will hopefully allow electric cars to compete with their fossil fuel counterparts on a larger scale. Musk's choice to opt for sustainability, rather than immediate gratification in the form of profit, offers real solutions for energy independence, economic growth and climate change. This is both good business practice and good leadership. Yet very few, if any, business-minded individuals would ever allow billions of dollars in profits walk out the door because they believed in advancing humanity before their bottom line. Musk, however, is aware that this type of thinking is very small-minded in light of the bigger picture, and sustainability is the key to propelling innovation forward.
4. Embrace Innovation and Do Not Fear Change
Continually searching for what lies ahead, Musk's next ventures may include a nationwide MAGLEV train network and space colonization on Mars. His relentless pursuits, uninhibited by government interference, call to mind the visions of earlier American industrialists. He could be seen as the "ideal capitalist", imagined in such fictional characters as Watchmen's Adrian Veidt or even Iron Man's Tony Stark. His commitment to the future is written in the job description for applicants at his commercial spacecraft company, saying, "SpaceX is like Special Forces, we take on missions that others have deemed impossible.".
Ultimately, Musk's unique style of leadership is one that serves to contribute to the health of individuals, organizations, economies, and the planet, rather than the opposite. Whether you are the CEO of a million-dollar company or simply an individual in pursuit of your own dreams and goals, Elon Musk's success offers endless inspiration.